Time is running out, our 20% OFF sale ends today!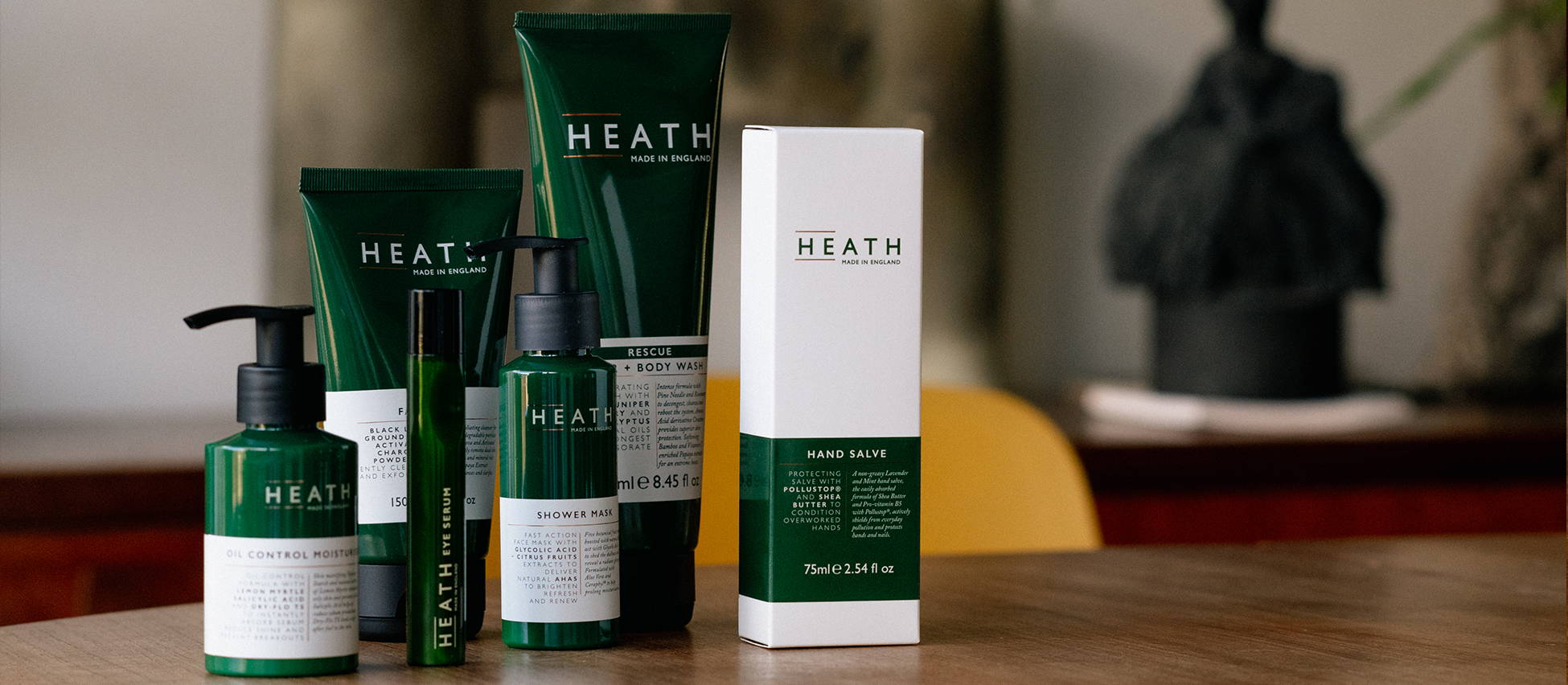 Understanding What Men Really Want
At Heath, we believe that there's more to skincare that meets the eye. We also believe that the functional benefits of skincare paired with the instant feel-good factor is exactly what the man of the 21st century wants (and needs!).
This year, we've consulted real men and top grooming journalists to dig deeper. We're on a journey to understand what men want and to show that the benefits of having a skincare routine stretches far beyond just vanity.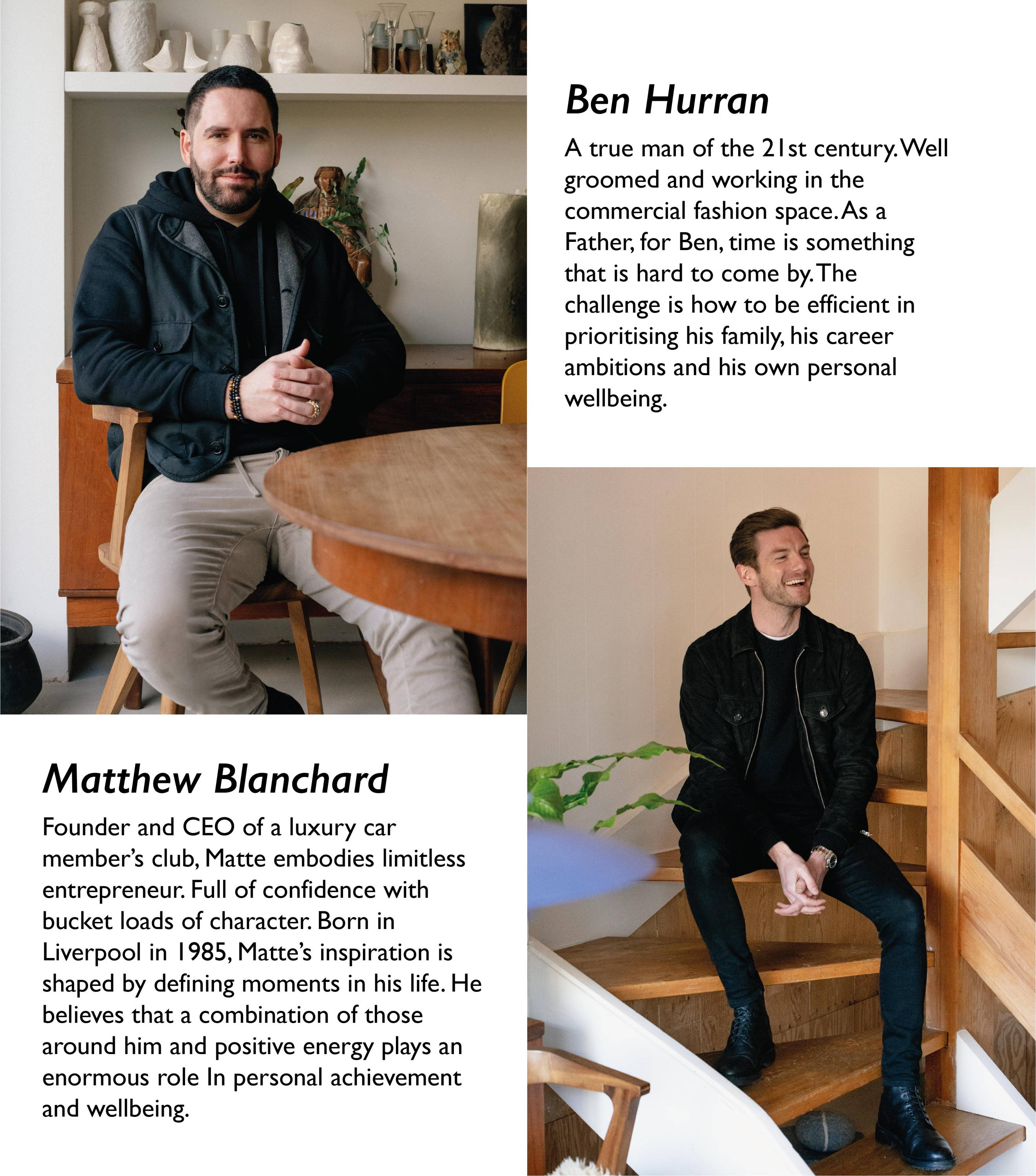 Protected and healthy skin spring range title
An exfoliating cleanser for daily use. Perfect to exfoliate dull winter skin to reveal a healthy glow ahead of the summer.
Fast acting moisturiser with Hyaluronic Acid and Soliberine NAT to smooth, hydrate and protect.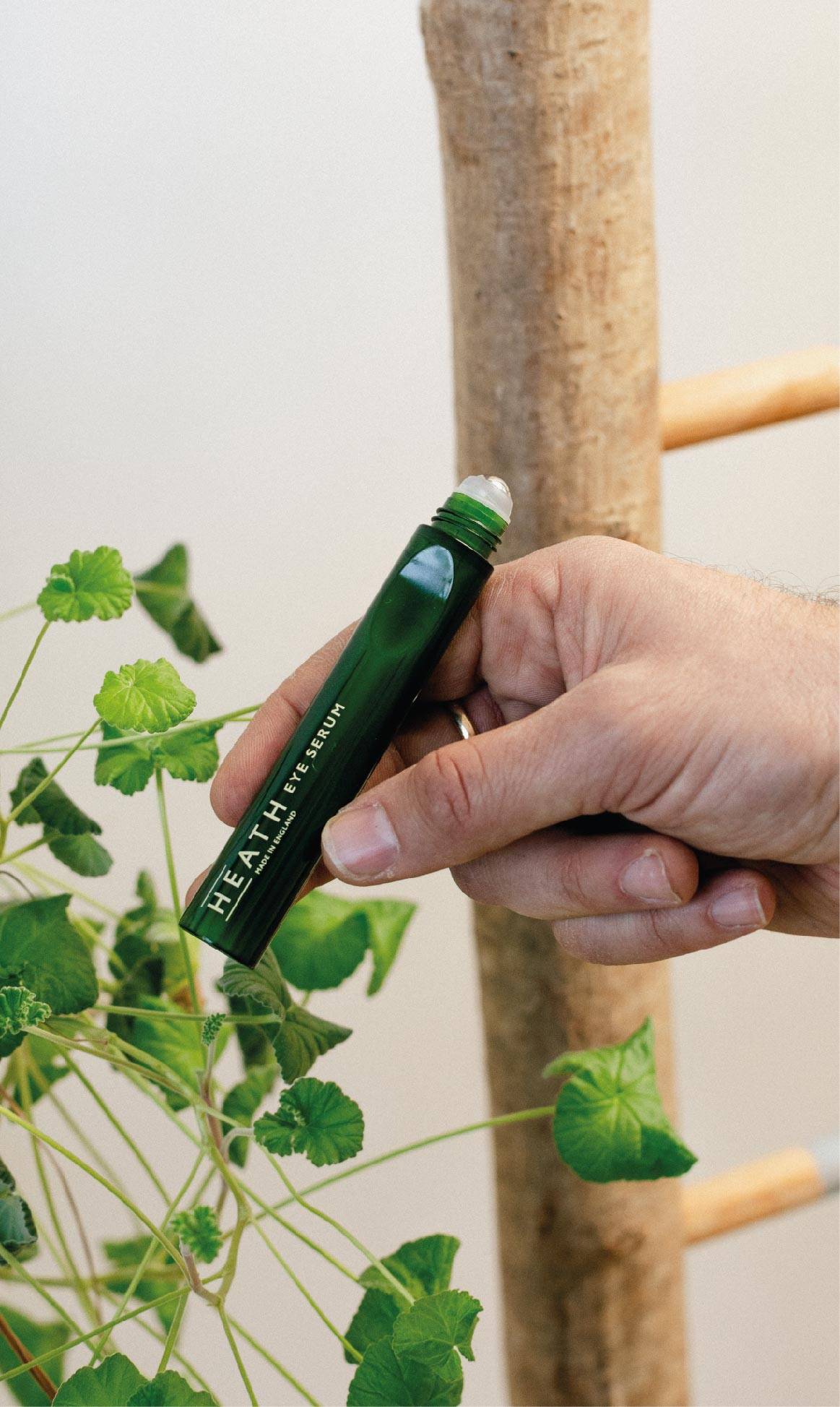 Revitalising serum powered with Persian Silk Tree Extract and Soliberine NAT to brighten, firm, protect and hydrate tired eyes.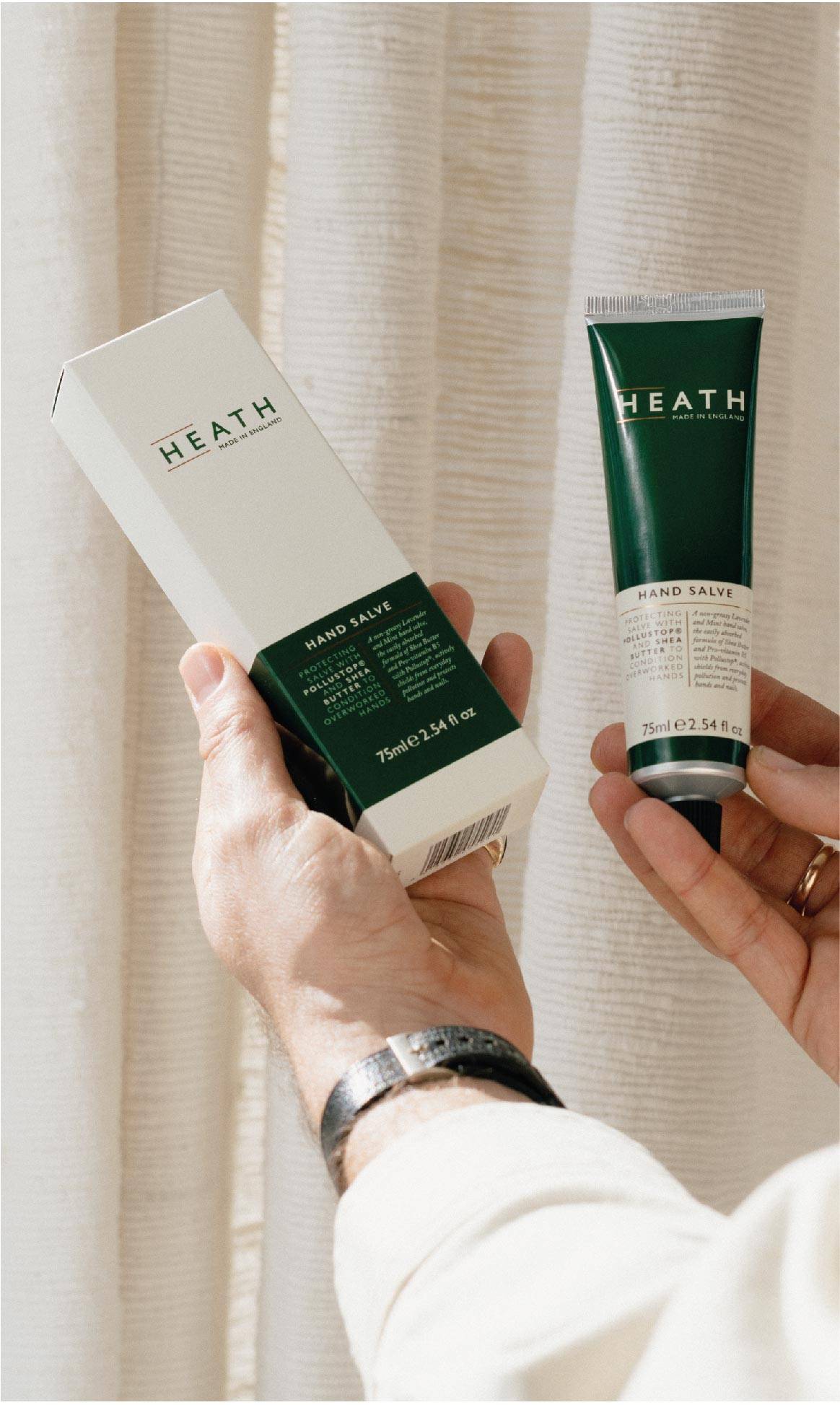 A non-greasy hand salve with anti-pollution benefits to moisturise and protect dry, overworked hands.
We've consulted some of the top male grooming journalists to tell us what men want. From the confidence boosting grooming routine to the best place to grab a bite on the weekend. Why not grab a coffee and give it a flick through. You'll also find your voucher code to shop 20% off your spring kit.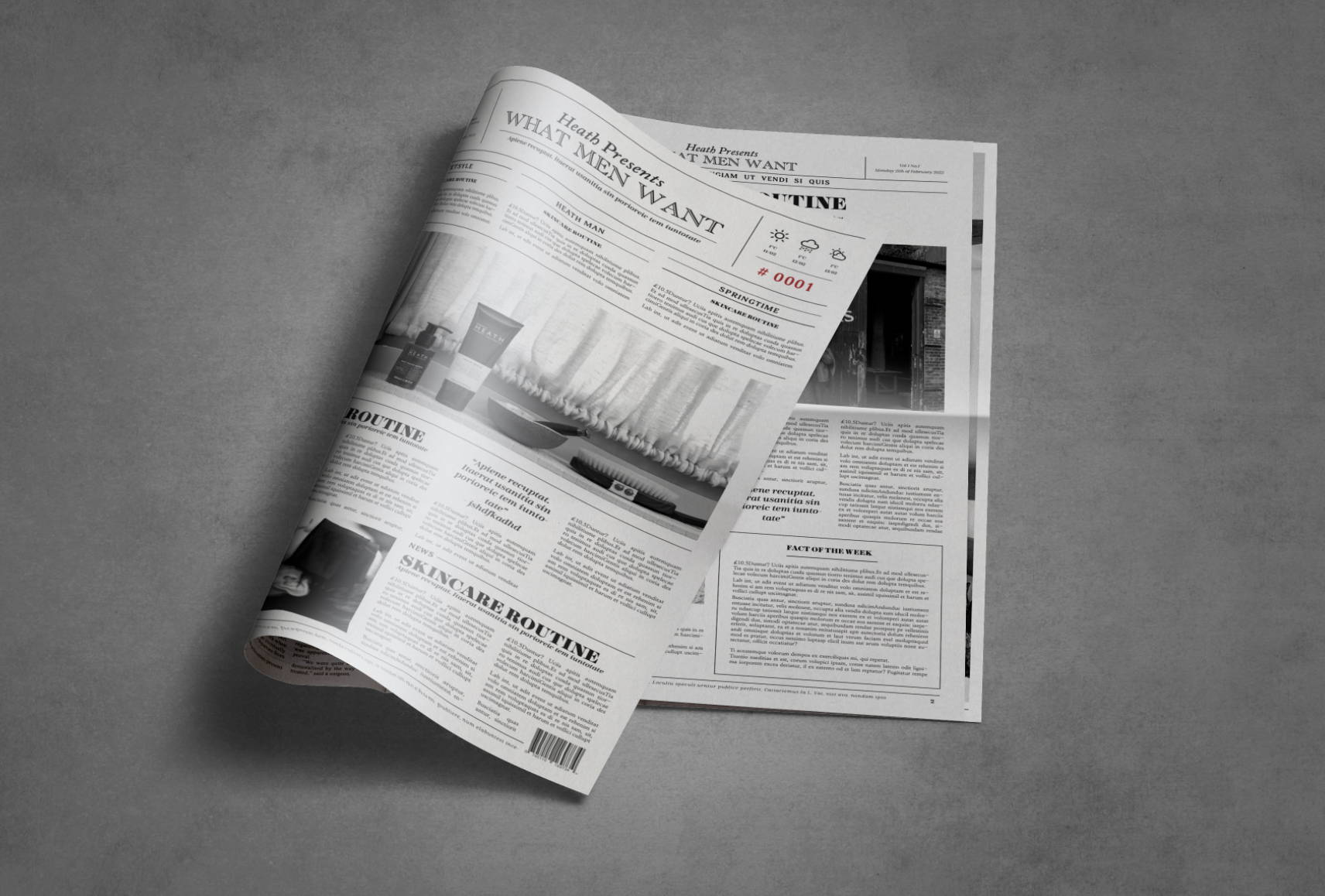 Get to know the real Heath man
1 MINUTE VIDEO HERO FROM THE CAMPAIGN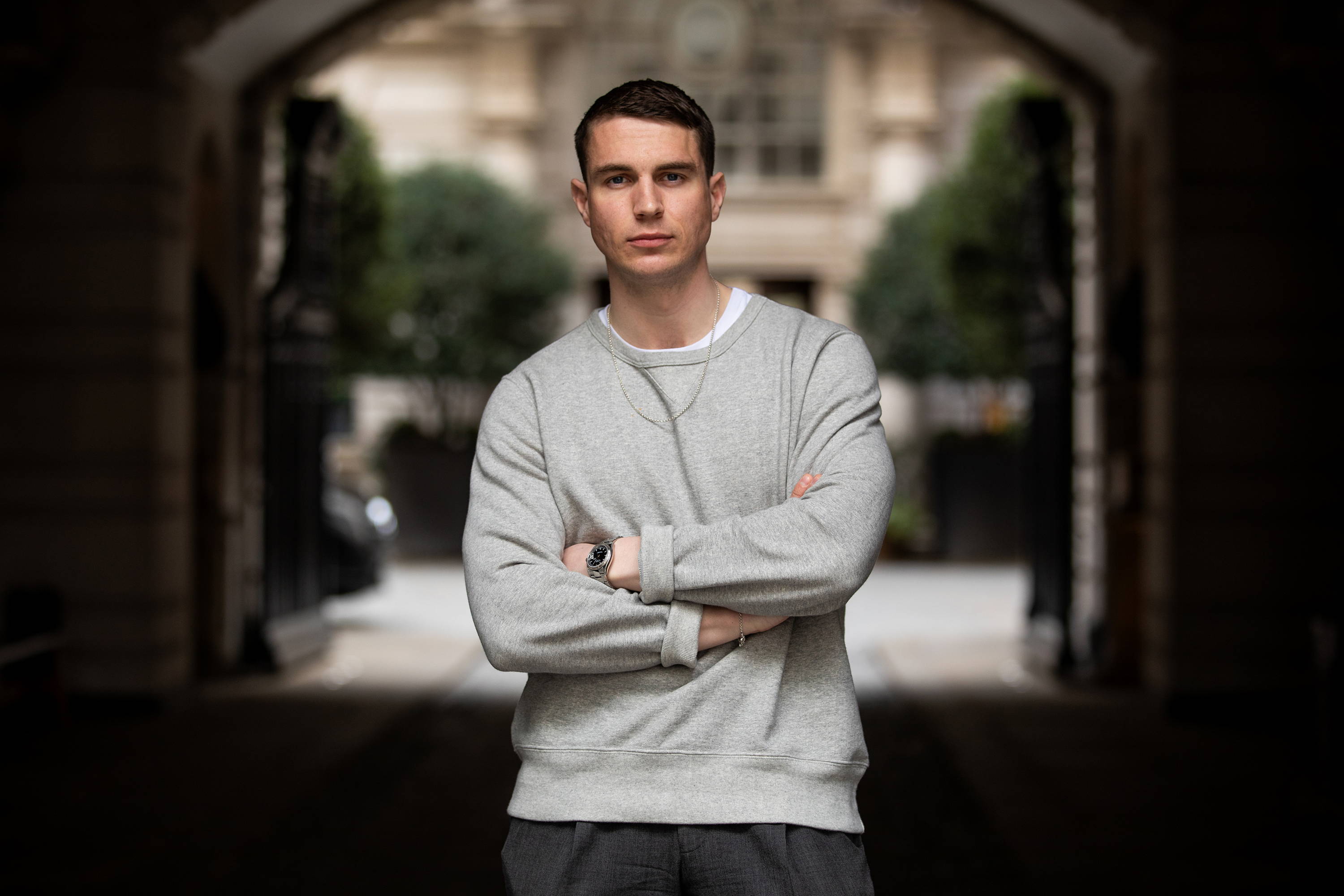 The rise in health and wellbeing
By Benedict Brown
The socio-economic tectonic shifts we've experienced in the last two years have been off the Richter scale. They've been profound, and no one could have ever said with utmost certainty that they were predictable, too. Whether for good or bad, so much has changed. But, what's most pertinent is how we are now looking after ourselves with a fresh perspective towards fitness, nutrition, sleep, mindfulness and appearance in order to become the best version of ourselves. This is all neatly packaged into the idea of 'the wellness economy' and I think everyone would agree that it's a small silver lining from more than a dire situation.
A new study by GlaxoSmithKline has shown that the last two years have encouraged more Europeans to adopt new everyday healthy habits, with a whopping 65% of people more likely to consider their health in day-to-day decision making. This ranges from sticking to a daily routine that includes exercise – whether that's on a virtual Peleton ride at home or in an F45 group class – and a healthy and balanced diet consisting of all the right vitamins, proteins, fats and carbohydrates. Companies such as Huel and Fresh Fitness Food have tapped into the latter with new convenient and effective on-the-go meals. Meanwhile, digital tools like Calm – the number one app for improving sleep and meditation – and analogue devices such as MindJournal – a life-changing notebook that's for men only – have all witnessed spikes in subscriptions and users in the last two years. This isn't a trend, it's a movement. It's growing, and it's here to stay.
I, for one, have noticed a rise in my friends and family members taking a greater interest in self-care and wellbeing, which is something I like to think I've been relatively on top of for several years now. They've been showing intrigue in my personal trainer Tom Trotter who's revolutionised my mind frame and physique, requesting podcast suggestions by Steven Bartlett that might help them become more organised, focused and fulfilled, and questioning why on Earth I wake up at 5:40 am (the answer is that I write down my tasks for the day, train and enjoy the quiet moments before the world wakes up which enables me to make the most out of my day). Not only that, but more than ever we discuss how best to start a simple but effective grooming regime, what products work for our skin types and other important questions. Prior to March 2020, we never did, and I was thought of as more than a bit vain.
It's important to understand that wellness as a whole demands a symbiotic relationship. Your fitness, nutrition, sleep, mindfulness and appearance work in tandem; the more you pay attention to and invest in each will yield the greatest results. So, in a bid to become the healthiest version of yourself, it's important to approach it from the outside in just as much as from the inside out, and a good place to start has always been by establishing an effective grooming regime that's performed on a daily basis as it helps you build other healthy habits.
Google searches for "self-care routine" are up 250% since March 2020 – which is the highest it's been since 2004. Whilst that accounts for both men and women, the appetite for male grooming and skincare products is now bigger than ever, with a staggering estimated worldwide market value of over £41 billion. It's not going to plateau anytime soon, as it's expected to grow by another 10 per cent in the next five years. This shouldn't come as too much of a surprise, as not too long ago the average man's washbag consisted of a toothbrush and a razor. Today, you're likely to find moisturiser, beard oil, cleansers, exfoliators, eye serums and other clever pots and potions.
It's not just certain products and categories that men are buying into due to too much time spent on Zoom analysing their facial features. It's their ingredients and environmental benefits that are driving the sales, too. This is because the last two years have deepened our appreciation of nature which has, in turn, influenced our concerns with how the environments in which we live can have an impact on our health.
These shifts are reflected in the growing consumer interest in products that are environmentally friendly, which ranges from the ingredients to the packaging, with conclusive spikes in searches for 'vegan', 'natural', 'non-toxic', and 'botanical' products. Those that live in cities such as London are incessantly exposed to damaging micro-polluters – from the air that surrounds us to the light that's emitted from our phones – and it's now become somewhat foolish not to apply products with ingredients that combat these aggressors. Heath's range has always been a trailblazer in this sphere – you only need to clock the packaging to find out that an impressive 94.77% of the range is natural and vegan, which explains why it all smells so delicious as well as delivering on its promises.
In terms of protective attributes, Heath's moisturiser for example is packed with Soliberine NAT®, a new generation active ingredient, which is designed to hydrate and protect your skin from daily exposure to Blue Light that can wreak havoc on your skin and make it appear dull and lifeless. Daily use will do wonders for your appearance in the long run – I know I'm not the only one guilty of excessive screen time – and it's comforting to know that it's working away in the background.
A current favourite of mine is the shower mask, which you apply pre-shower and leave on your face for five minutes before rinsing. Its hero ingredient is AHAs, which are water-soluble acids from sugary fruits that are combined with glycolic acid. Together they gently break down your skin cells, which become damaged on a daily basis simply by walking the streets of a major city and encouraging new and healthier layers to grow. Thanks to nature's favourite ingredient aloe vera which is also in the mix, your skin is also nourished and hydrated at the same time.
Elsewhere, the eye serum is a godsend of a pocket-sized device, bringing the eye area back to life after a concession of long days and nights that we're all accustomed to. The secret
ingredient is the Persian silk tree extract, which acts on a cellular level to diminish dark circles, alleviate your eyes from puffiness and also strengthen the dermal structure. I never leave the house without liberally rolling it on now, as it makes me feel refreshed, revitalised and confident.
The beauty of the Heath range for me is, in addition to its efficacy and protective qualities, how non-complex it is. It's all so very simple and easy to use, and that helps me stick to an effective routine that has a snowball effect on other parts of my day. Heath plays the role of a small cog in a large wheel, as maintaining a healthy appearance isn't just surface level, as caring for our appearance and expressing ourselves through our appearance is part of self-care and it reflects a healthy human psyche.