There's more to skincare than what meets the eye.
Its benefits stretch far beyond just vanity.

We've collaborated with journalists and real men to understand what men want and understand the role that skincare can play.


---

From the power of aesthetic to grooming products that they
can't live without.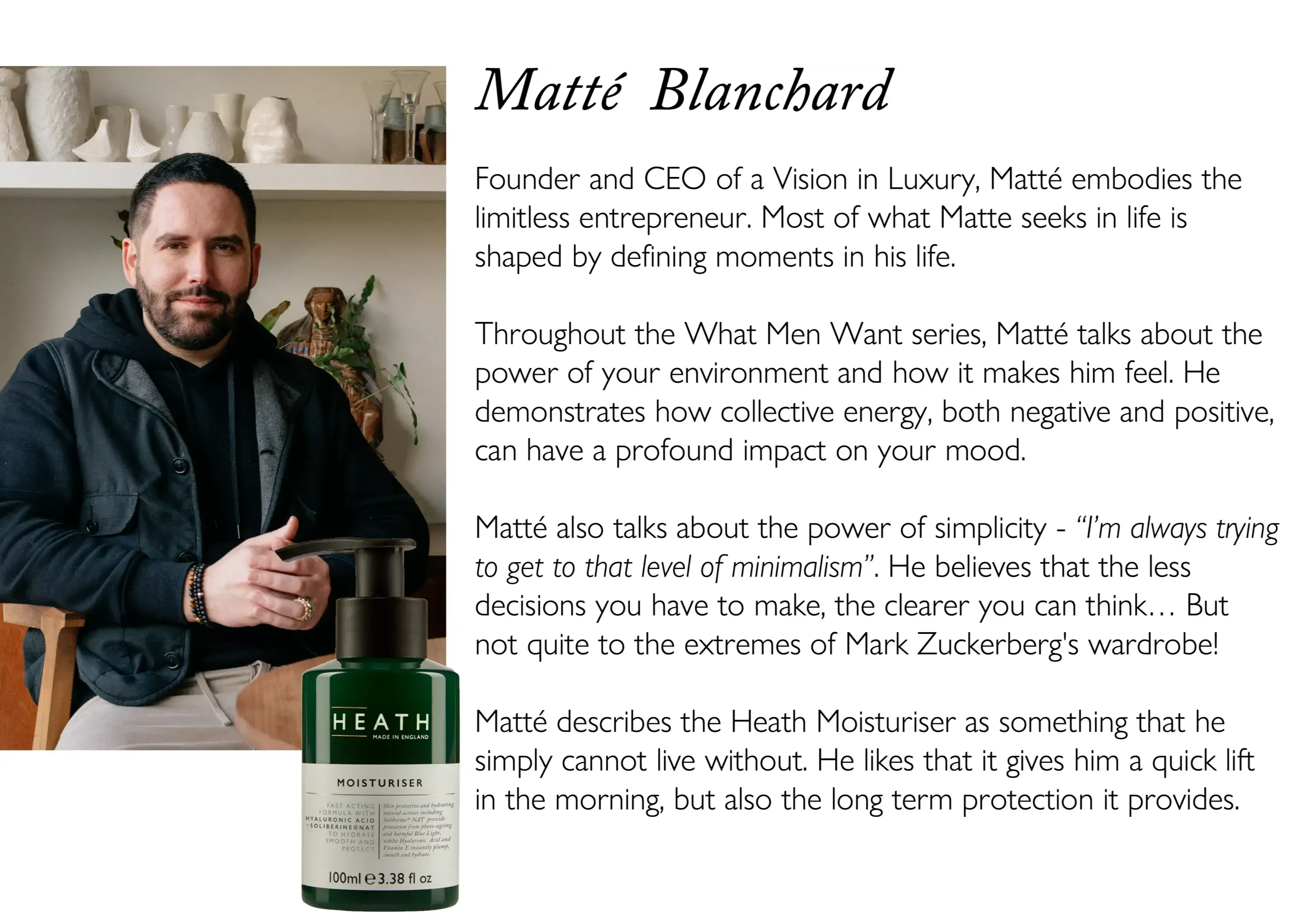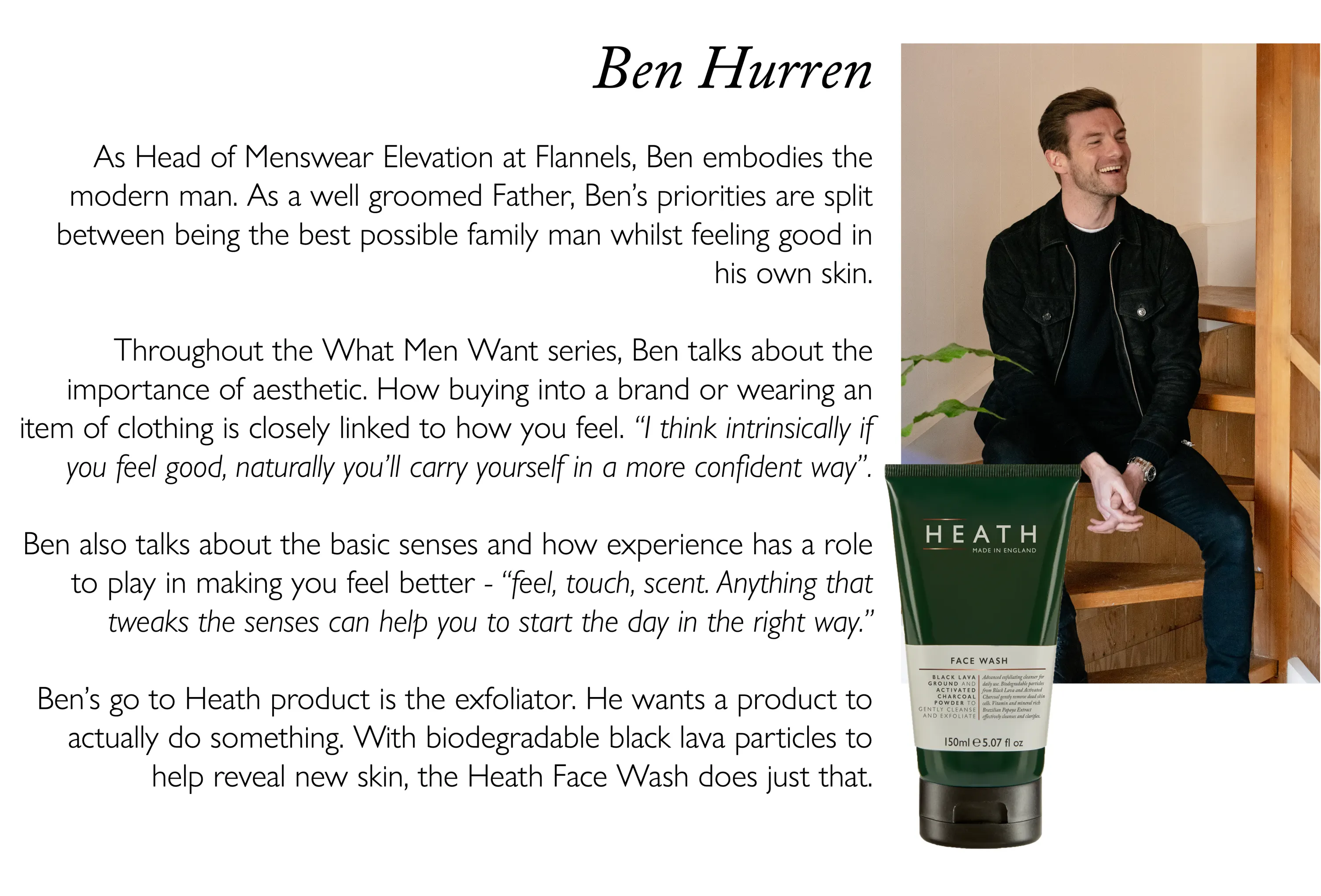 ---

As the seasons change, we enter Spring and the long-anticipated sun shines, your skin is the first to know about it.

Swipe right below for the Spring skincare routine to keep your skin looking healthy, cleansed and protected.


---


We've partnered with top journalists to dig deeper into topics like the sudden rise in wellness and the evolution of masculinity. Grab a coffee and enjoy!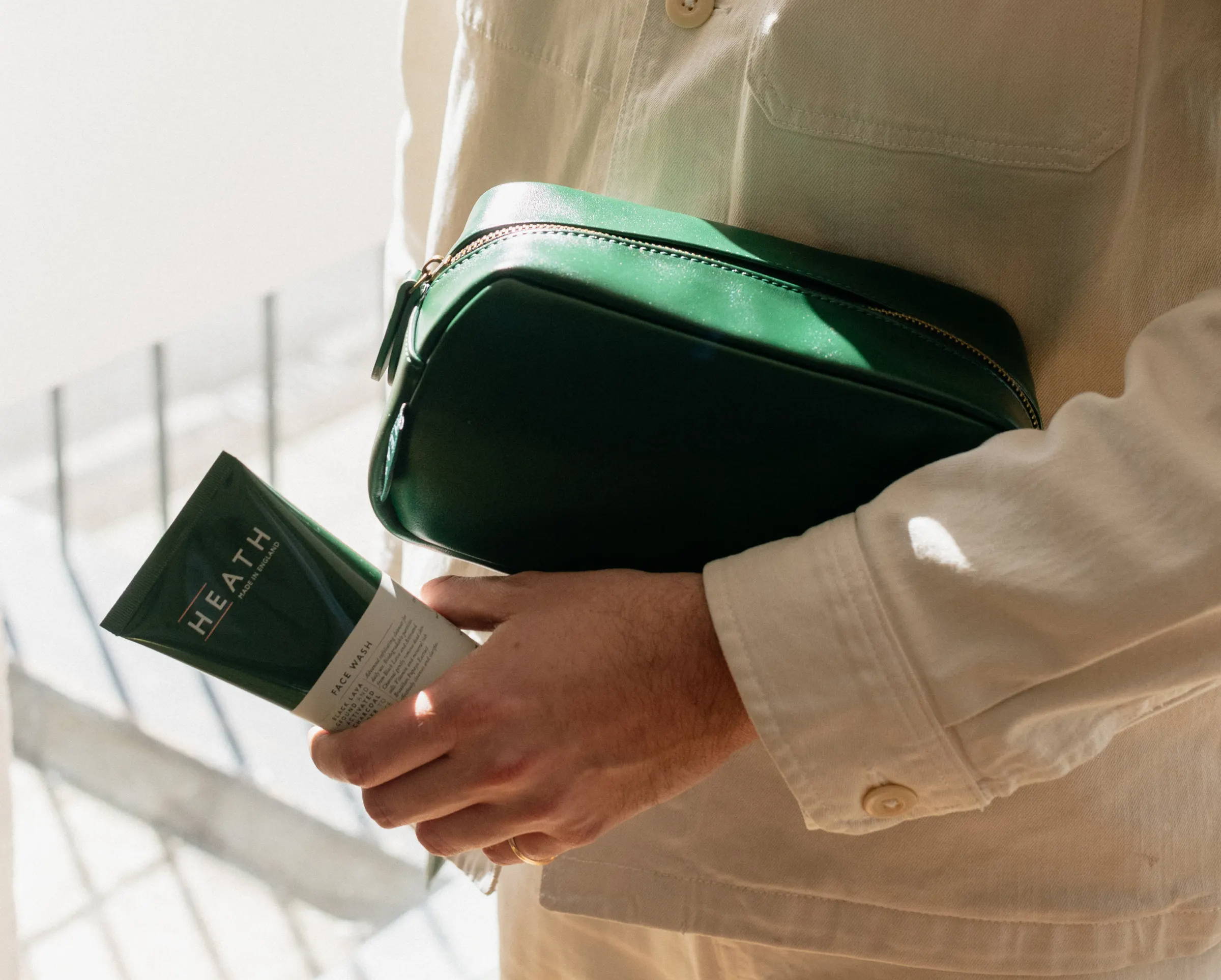 ---

A conversation worth listening to.
Discover the unspoken conversations betwen two switched-on men.